BOONE — A beloved community member and local photographer who knew how to capture the essence of the High Country and its residents passed away on May 6.
Marie Freeman was an expert at documenting the day-to-day lives of High Country residents and students at Appalachian State University. She worked at the Watauga Democrat as a photographer for approximately 14 years. She covered the community through the lens of her camera before moving to Appalachian State University.
But by far, her most important job was being a mother.
"She always gave 110% to everything she did outside of our home, but inside our home, she gave even more," said Elisabeth Schul, Marie's daughter. "We always knew that we were her first priority de ella. To say she was utterly selfless would be an understatement. We were truly blessed that she not only shared her values ​​with us, but she showed them to us every day through her actions de she."
Schul said every time she called her mother, she would answer the phone, "Hey Angel!"
"I learned so much about marriage from her marriage because she and my father both served each other with pure love in their hearts," Schul said. "We always knew she had our backs no matter what shenanigans we got into, and we knew that she would support us through any trial we may face. When she became a grandmother, 'ReRe,' her role shifted, and it was amazing to watch her fall in love with my children each and every time."
Schul said Marie loved her grandchildren and was skilled at meeting them right where they needed her at every age and stage of their development.
"I grieve her loss for myself, but I mostly grieve for my children," Schul said. "They lost one of their biggest cheerleaders and supporters and we will always cherish the memories that we made with her. I can only hope to pass along the values ​​of strength, compassion, independence and love that she taught me half as well to my own children."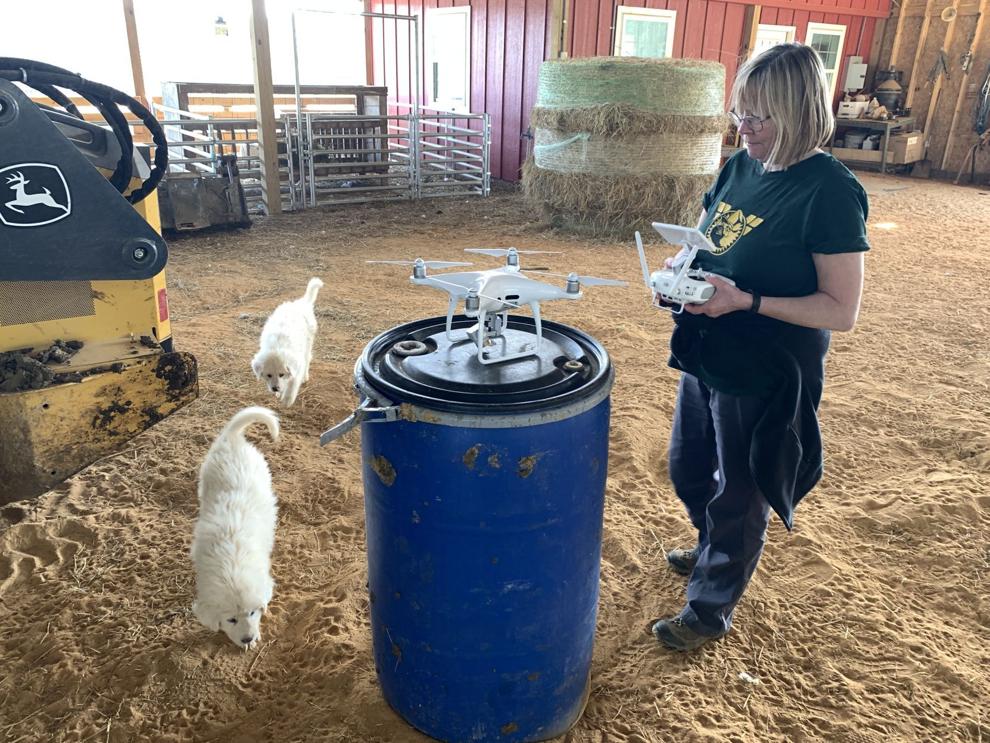 Her career as a photographer earned her 15 North Carolina Press Association Photography awards. Outside of her time at the Watauga Democrat, Marie's photos have appeared in numerous state and national newspapers and magazines, including the Washington Post, USA Today, the New York Times and the Detroit Free Press.
She was the photo editor for the Watauga Democrat and Mountain Times Publications, known as High Country Media at the time. She worked for the newspaper from 1994 to 2008.
Rob Moore worked with Marie during her time at the newspaper.
"Marie Freeman was an extraordinary woman," Moore said. "A go-getter and goal achiever. She was a professional in her field de ella and it was an honor to work with her at the Watauga Democrat, High Country Media at that time, and learn the ropes with sports photography. I will never forget the opportunity given to me to be able to shoot sports and other news features. She basically got me started with Watauga football and then on the field at the App State championship games. Her dedication de ella to perfection enhanced the newspaper every week and it transferred over when we lost her to Appalachian State University. The university got the best and now as she lays in rest, God now has the best."
Jeff Winebarger also worked with Marie. He said she was like a sister to him. She would stand by the printing press watching to make sure he lined up the color just as she wanted. While working together, Winebarger said Marie's husband, Virgil, became a "riding, working and brotherly friend."
On one trip to Tennessee together, Winebarger said there was "rain, rain and rain," but he and Marie "found the end of the rainbow that day."
"I hope you see that rainbow even brighter looking down from Heaven," Winebarger said. "You will be dearly missed."
During her time at the Watauga Democrat, Marie gave an opportunity to Troy Tuttle, who would later become her coworker at the Appalachian State and an honorary family member.
Tuttle wasn't trained to work for a newspaper, but he said Marie recommended him to fill in for her one summer.
"It was a great summer," Tuttle said. "I learned a lot, but everywhere I go shooting, they would ask where Marie was. I knew her, but I didn't know her as well. But by the time I got done that summer, I had such a respect for her ."
In 2008, the position of university photographer opened up at App State and Tuttle had the opportunity to pick someone to work with him as he was the other photographer.
He said there was no doubt in his mind who he wanted to work with.
"That was Marie Freeman," Tuttle said. "I didn't look at anybody else. I didn't ask about anybody else."
From then on, Marie began capturing Appalachian State University through the lens of her camera side-by-side with Tuttle.
"She's covered every square inch of this campus countless times," Tuttle said. "And that's the thing about Marie that people don't know that's difficult as a photographer. It's a small campus so everything happens almost identically year after year after year. She had the ability during her entire career to find something new almost every day, which I had so much respect to her for that because she had such a great eye."
Tuttle said that he's lost a lot of people in his life with No. 1 and No. 2 being his parents.
"No. 3 is Marie Freeman," Tuttle said. "That's what she meant to me personally. I loved her to death. She was a fantastic photographer. An amazing individual that anytime you (were) around her, you knew that you were in good hands."
She also photographed App State Chancellor Sheri Everts, which creates a special bond between photographer and chancellor.
"Marie was one of the first people I met when I came to App State, and she immediately put me — someone who does not like being photographed — at ease, with her kind, comfortable, no-nonsense manner," Everts said in a statement. "I liked her instantly. Marie was part of the fabric of App State. It feels like everyone knew her, which makes sense—she has photographed tens of thousands of App State students, faculty and staff."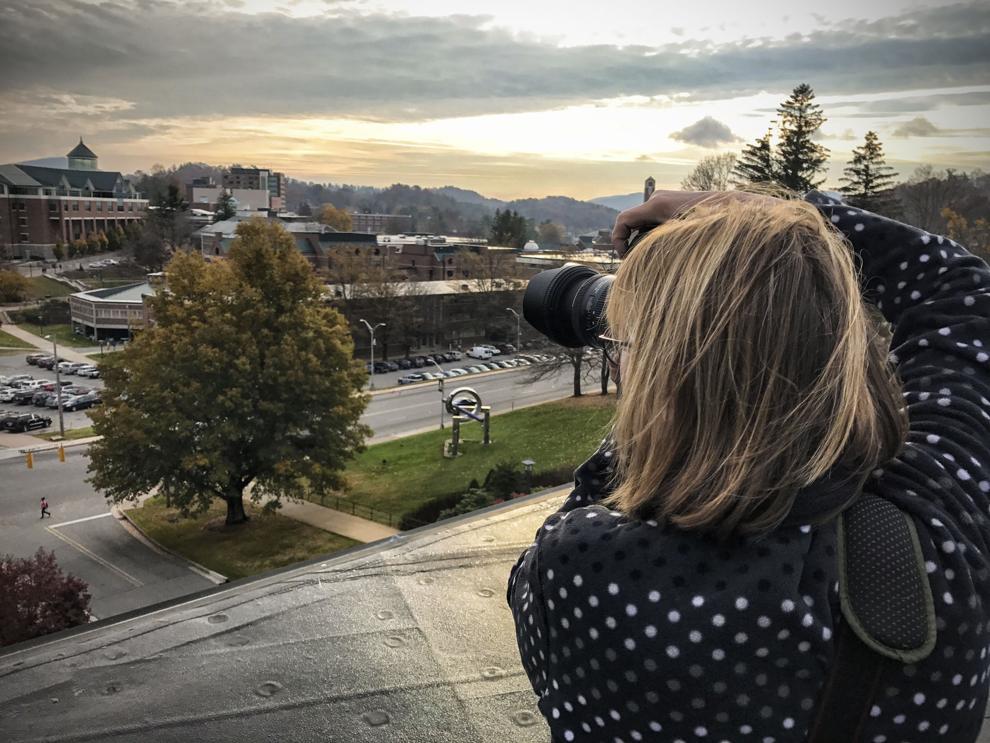 Everts said that Marie captured the stunning beauty and foundational essence of App State's campus, from its quiet snowy mornings or evening sunsets to its exuberant football game day atmosphere.
"She captured our students at work and at play, engaging in research, studying on the mall, enjoying the beautiful mountains, and securing their crowning academic and athletic achievements," Everts said. "She captured our faculty, engaging with students in field research from the mountains of Peru to the coast of Cuba, to China's dense urban settings, and here in the High Country. She captured our staff, supporting our students and faculty through the best and the worst times we have experienced as a campus community. She captured our alumni, sharing their successes and their love for App State, and through her work, she ensured they remained connected to this place, even when they were far away."
Everts said Marie excelled at documenting the humanity of App State's campus that was "unique and unparalleled."
"Many times, she would take a photo, share it with her subject, and tell them, 'Be sure to share this with your mother,'" Everts said. "There is a hole in our hearts and the fabric of our campus that will never be filled, but we are fortunate to have so many memories to help us heal."
Marie is survived by her husband of 34 years, Virgil Freeman, of Boone; her parents, Mike and Carol Winner, of Raleigh; her daughter and son-in-law, Elisabeth and Holden Schul, of Waxhaw; her daughter and son-in-law, Victoria Freeman and Charlie Sansbury, of Statesville; her sister de ella, Molly Winner, of Boone, and her six beloved grandchildren, Colten, Everett, Gabriel, Brooks, Jack and Ellie Schul, of Waxhaw. She is proceeded in death by her brother, Mikie Winner.
.