Antoine Griezmann not retained by Atlético beyond the season, the rumor intensifies in Spain. If he was indeed challenged by the Colchoneros, the Frenchman, still owned by Barça, should assess the different options that would then be available to him a few months before the World Cup. In Europe, and even beyond.
The rumor of a departure of Antoine Griezmann, not impactful enough at Atlético de Madrid, swells beyond the Pyrenees. This Friday, the Cadena Cope even ensures that the Colchoneros do not wish to keep the French beyond this season, they who nevertheless have an option to extend his loan for an additional year.
Given the relative impasse in which he finds himself, lacking playing time (34 matches with Atléti this season, but less than two-thirds as a starter) and efficiency (8 goals, 6 assists), "Grizou " would perhaps be well advised to breathe new life into his career elsewhere. Because at 31, time is running out, and the World Cup in Qatar will come quickly.
>> Follow all the transfer window information LIVE
Barça, a possibility to quickly rule out
At first, the question of a possible return to FC Barcelona will inevitably arise, the club to which Griezmann still belongs. Under contract until June 2024 in Catalonia, the tricolor international (104 caps, 42 goals) did not leave an imperishable memory there – 35 goals in 102 matches –, especially failing to find his place in an attack. where he will never have been able to win alongside Lionel Messi. If the Argentine genius has since joined France, not sure that a return to Barça is the best option for the Maconnais.
The Catalans had bet 120 million euros on him in the summer of 2019, but they have mourned the French world champion. Their attack has been considerably regenerated (Aubameyang, Traoré, Torres, Depay) and, faced with their salary difficulties, it is hard to see them bothering again with his salary (18 million euros annually).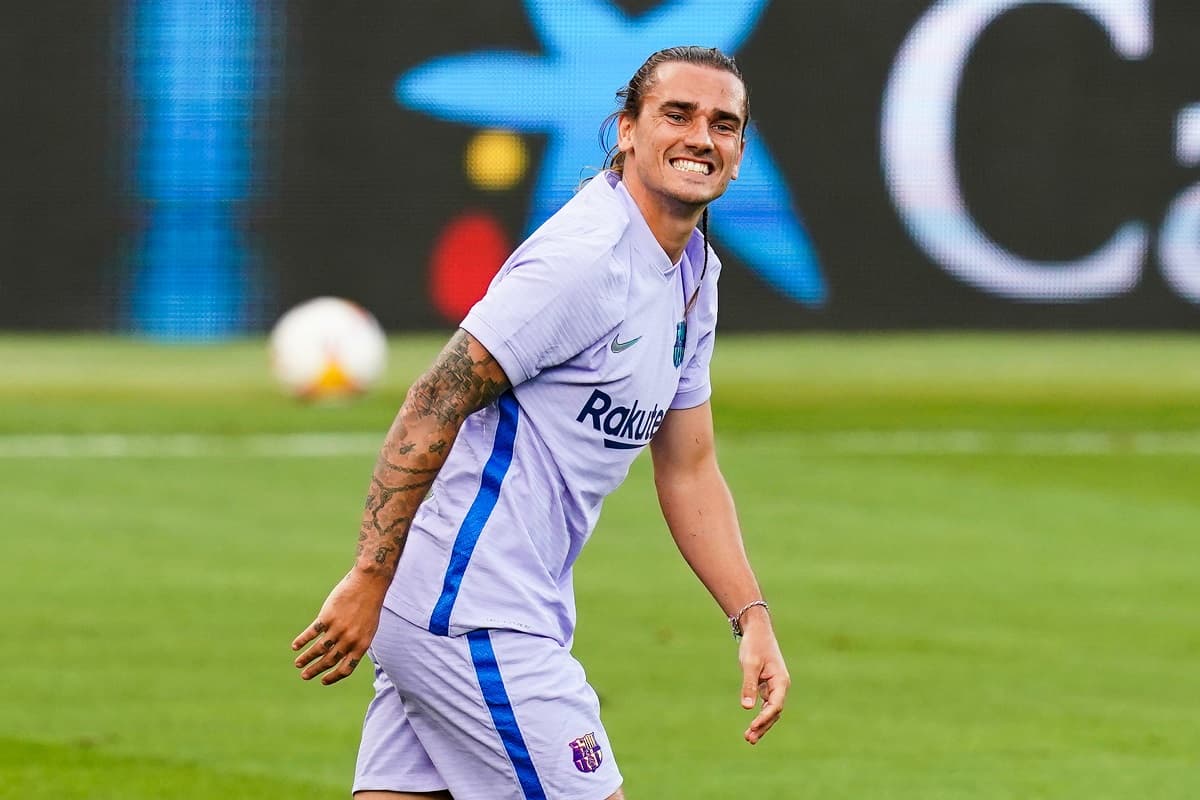 Manchester United, Inter, PSG… tracks to reactivate
Little radiant in club during the last three seasons, Antoine Griezmann is nonetheless a player still listed on the European market. Before his return to Atlético was confirmed, Paul Pogba's great friend was sent to the four corners of the Old Continent. In England, Manchester United had tracked the Habs before hiring Cristiano Ronaldo, without success. Grizou could be an interesting solution for Erik ten Hag, the next Red Devils coach, who will be looking for reinforcements in the attacking sector this summer.
The 37-year-old Portuguese is not eternal, and the French could find in United a club where to revive, in a competitive championship, where some compatriots evolve (Raphaël Varane and Paul Pogba, who should however leave the club this summer). The other serious lead for Griezmann led him to Italy, where Inter Milan have always kept an eye on his performances. Antonio Conte seemed to be a fervent admirer, Simone Inzaghi has a well-oiled artillery around the Lautaro Martinez-Dzeko duo, supplemented by a few luxury substitutes (Correa, Sanchez, Caicedo).
It would be necessary to make room for the Madrid player in this offensive traffic jam, or for some strong elements to leave. But Paulo Dybala should sign for the Nerazzurri, a profile quite similar to that of Griezmann. Paris Saint-Germain, which rumors placed for a time as a suitor, is no longer a very serious lead.
MLS a bit ahead?
"My contract with Barcelona runs until June 2024, and after that I think it will be the right time to move to the United States." Last June, the Frenchman most fond of mate was seriously considering the possibility of ending his career on the other side of the Atlantic. Already planning his arrival in MLS, this championship which attracts more and more, even the biggest names. Losing momentum in Europe, Antoine Griezmann, who we know is a big fan of the NBA, could he be tempted earlier than expected by an American adventure?
This possibility cannot be ruled out, although it is not the most sportingly suitable option, especially in a World Cup year. His place in the France team should not be called into question, he who has an inexhaustible rating with Didier Deschamps. But an exile in the United States would already mark the twilight of his career. Before playing it like Beckham, Griezmann still seems to have a few high level years in his legs, in Europe. In June 2024, he will be 33 years old. The MLS possibility would then be much more legitimate.
Romain Daveau RMC Sport journalist